Detroit Employment and Jobs, Immigrants and Citizens Welcome
Dhade & Associates is pleased to help the local economy. Feel free to apply to the jobs below. If you are an employer you may list your job at no charge by completing the contact form below. We will endeavor to review and post the job within one business day. Thank you for supporting the local economy!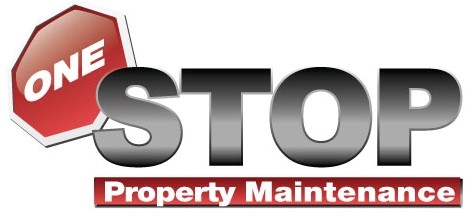 One Stop Property Maintenance LLC
1220 Longfellow St
Detroit, Michigan, MI 48202
Tel: (313) 957-0070
FeatureD OPPORTUNITY
One Stop Property Maintenance is a leading company for property maintenance. Due to tremendous growth they are in expanding. Current employment opportunities include:
FIELD OPERATOR
JOB SUMMARY:
Maintain assigned grounds in neat and orderly fashion by using powered landscaping or snow removal equipment as needed, perform various manual tasks in the maintenance and repair of irrigations systems, clean surfaces via the operation of pressure washing equipment and perform related work as required.
ESSENTIAL FUNCTIONS:
Remove litter and debris from areas to be mowed
Edge tree rings, plant beds and all buildings, sidewalks, fences, driveways, parking lots and other surfaced areas bordered by grass every other mowing
Rake, blow and remove accumulated leaves and other vegetative debris from all lawns, flower and mulch beds, shrub and tree beds, fence areas, parking lot islands and perimeters of all parking lots
Mow all turf areas as needed so that no more than 1/3 of the leaf blades are removed per mowing
Distribute large clumps of clippings by mechanical blowing device or manually collect and remove
Shovel and grade dirt for seeding
Plant or replace turf
Prune shrubs with manual or mechanical shears as needed
Move and distribute mulch to a depth of three (3) inches
Trench all curb, roadway and bed line edges to help contain the applied mulch
Inspect and test all components and zones in the irrigation system
Reset zone times according to seasonal evapotranspiration changes
Perform pressure washing of vertical and horizontal surfaces with the specific solutions needed to obtain the clients desired results
General hauling
Topdressing turf with sand to smooth uneven surfaces or control thatch
Utilize snowplow, snow blower and/or snow shovel to remove various snow accumulation depths.
Applying deicing materials to cleared surfaces
All other tasks as required by Field Supervisor
MINIMUM QUALIFICATIONS:
Required education: High school or equivalent
All employees must possess a valid State of Michigan driver's license and reliable transportation.
To apply for this job, you may contact the company directly or follow the link below:
One Stop Property Maintenance LLC
1220 Longfellow St
Detroit, Michigan, MI 48202
Tel: (313) 957-0070
Senior Helpers
Senior Helpers specializes in providing professional care for seniors in their home.
We are currently hiring full and part time Caregivers /CNA's/HHA's and PCA's for days, evenings and overnights.
Responsibilities:
Toileting assistance
Hygiene Care
Companionship
Medication Reminders
Requirements:
1 year experience MINIMUM
Valid Driver's License
Vehicle (insured and registered)
Pass criminal background check
TB Test
Senior Helpers offers:
Competitive wages
Referral Bonus program
Paid training
Flexible hours
$9.50-$10.50 per hour starting
Please call 248-865-1000 to schedule a phone screening.
Genesis
Duties and Responsibilities:
• Assistance for each individual can range from occasional verbal reminders to total assistance by the staff according to the functioning level of the individual.

• Provide services and supports as identified in each assigned person's Individual Plan of Service and Behavior Plan (if applicable).
• Interact with all individuals and all staff at all times with appropriate voice tone, level, and pitch, language used and gestures and physical movements in compliance with individual rights and staff treatment policies. At all times respecting the rights of individuals and staff.
• Provide formal and informal training and assistance in activities of daily living: dressing, bathing, eating, cooking, cleaning, etc.
• Provide formal and informal training and assistance with social interaction skills: talking, writing, leisure activities, treatment toward self and others, etc.
• Provide training and assistance with self-administration, and administer all ordered medications according to approved guidelines, and provide support as identified in the Individual Service Plan.
• Provide transportation for individuals to and from community outings/ activities and scheduled appointments as required.
• Attend work as scheduled, which includes mandatory training sessions/ staff meetings.
• Comply with all duties, policies, procedures, and protocol and other written or verbal directives.

• Provide supervision and support to individuals in community settings.

• Complete all required documentation (including but not limited to: CLS logs, progress notes, DHS logs, incident reports, heath care chronological, medication logs, health visit records, seizure records and mileage logs).

• Ensure a healthy, clean and safe living environment

• Observe for signs of illness or changes in health and report to supervisor and/or seek medical attention.

• Complete other duties as assigned.
Working Conditions and Physical Requirements:
• Primary activities are conducted within consumers' residence and yard.
• Trips into the community require outdoor travel and potential exposure to unpleasant weather.
• Ability to do light housework and actively work with consumers.
• Must be able to operate equipment (e.g. wheel chairs, hand trucks).
• Must have own transportation (shared transportation/drop offs are not acceptable)
• Must have a valid drivers license.
• Must have current proof of vehicle insurance (some locations require the use of a personal vehicle for transportation of consumer - mileage reimbursements are provided).
Minimum Education:
High School graduate or equivalent.
Requirements:
• Ability to work closely with persons with special needs.
• Exhibit an understanding of and comply with the standards of accrediting bodies and the consumer's Individual Plan of Service.
• Possess a good understanding of community resources and initiatives, especially those affecting individuals with developmental disabilities
• MORC trained or willing to take training if hired (training provided)
• Certified BBP, First Aid, and CPR or willing to become certified if hired (training provided)
Interpersonal Skills:
• Demonstrates emotional intelligence;
• Self-awareness - Uses reason when dealing with emotional topics. Recognizes how emotions affect their performance.
• Self-Management - Keeps disruptive emotions in check. Flexibility in handling change.
• Social Awareness - Awareness of others feelings, needs and concerns. Takes personal responsibility. See's others perspectives.
• Relationship Management - Airs disagreements; addresses conflict constructively.
Critical Thinking:
• Displays willingness to make decisions
• Exhibits sound and accurate judgment; includes appropriate people in the decision making process.
• Identifies and resolves problems in a timely manner.
Professional Appearance:
Demonstrates a neat, clean and professional appearance. Employees are required to dress in accordance with the Genesis Dress Code.
Competencies:
To perform the job successfully, you must demonstrate the following competencies:
Cultural of Gentleness - Must create and help facilitate an atmosphere that encompasses the cultural of gentleness not only with those we serve, but also for the team of staff.
Financial Responsibility - Understands financial targets and budget goals; Incorporates financial analysis into strategic decisions; Implements operating budget flexibility to address changing priorities; Creates sound business cases to support expenditures; Promotes conservation of organizational resources. Seeks out improvement, initiates change to promote efficiencies. Aligns work with strategic goals. Profit focused. Understands implications of decisions. Does not make spending decision without prior approval from supervisor.
Working with Integrity - Exhibits ethical and moral behavior in everyday business conduct; Earns trust of others by disclosing information and admitting mistakes; Recognizes and resolves ethical questions; Ensures organizational ethics are widely understood; Encourages open discussion of ethical issues; Creates an environment that rewards ethical behavior.
Relationship Building - Builds rapport up, down, and across the organization; Establishes collaborative relationships to achieve objectives; Seeks win-win solutions to conflict; Develops network of professional contacts; Displays empathy and tolerates diverse viewpoints.
Communications - Clearly expresses ideas and thoughts verbally; Clearly expresses ideas and thoughts in written form; Exhibits good listening and comprehension; Keeps others adequately informed; Selects and uses appropriate communication methods. Maintains confidentiality.
Passion for Success - Engaging in activity with a high level of enthusiasm, intensity and effort. To be ambitious. A desire and determination to achieve. It is about the person you are and the person you are becoming. It is fulfilling your potential.
Knowledge Driven - Pursues training and development opportunities; strives to continuously build knowledge and skills. Share expertise with others. Receptive to feedback; embraces continuous improvement, willing to learn.
This is an hourly position. Overtime is paid after 40 hours have been worked in one 7- day workweek. This may be a full-time or part-time position.
More jobs coming soon!